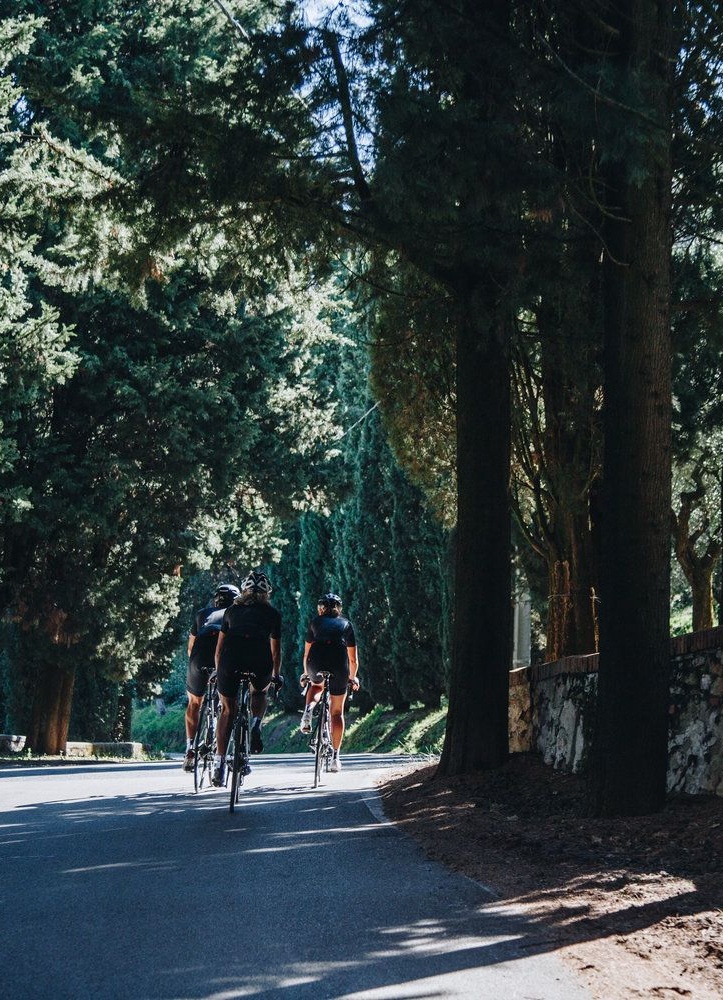 DIY Guide to Lucca
Live and experience Lucca to the fullest without whittling away your time and enthusiasm randomly planning where to stay, ride, and eat.
If you're coming alone, with family or a few friends, venture out with a complete cycling route library uploaded on your GPS device. From short, casual rides to epic mountain passes, see the absolute best the region has to offer — roads that separate good rides from near perfection.
Consider this DIY Guide as a North Star leading to your hearts calling. You'll find the ideal areas to stay with wow, bike-friendly accommodations. Read -> select -> book because vacations are meant to feel easy.
Hours, no days on the Google won't reveal what a nerdy gal discovers living here a near-decade. Allow me to take the wind so you can coast.
Delivered digitally and viewed on your laptop, tablet, phone and the Ride with GPS app:
15+ cycling route library starting/finishing from the gates of Lucca's wall

Route descriptions with photos and ideas for lunch, coffee and gelato stops

Where to stay in Lucca's historic center or just outside the wall

Places to eat: aperitivo bars, restaurants, gelato and coffee shops

Things to do and local events you won't want to miss out on

How to get around including from Pisa and Florence airport

Lifelong access as the guide gets updated
Your satisfaction is important to me, yet, because of the extensive time, detail, and care that goes into creating and maintaining this guide, all sales are final. Not included are villa and service recommendations for large groups.
What do I think of it? One word: brilliant.
In one sense, I am like most people: the first thing I do before traveling to a new destination is buy the Lonely Planet. It's got everything, and its recommendations are excellent… Now, I am not one that follows the herd and likes standing in line with a flock of tourists. Authenticity and tranquility are not cliches for me— I am very deliberate in my choices from places to stay, eat, and ride. When I first came across the DIY Guide, I was surprised. As far as I know, there is no such guide out there - a guide built specifically for cyclists.
Lucca is a paradise, and its cycling is… well, the best. The guide sets you up with everything you need to make your trip memorable— rides I would never have found on my own (the one with the climb to Fiano is my favourite 😉). The recommendations for accommodations and restaurants are spot-on local delights. In my one week stay, I lived, ate, and rode like a Lucchese.
When you piece together a day with a ride in magnificent mountains, walk through an ancient city and end up being served homemade pasta with sauce as light as a feather you achieve tranquility... like I did.
- Jakub B, Paris, France